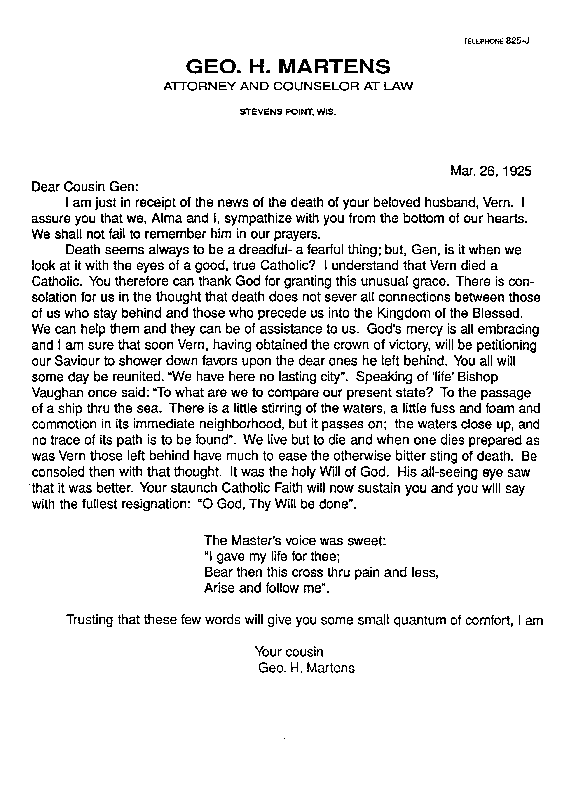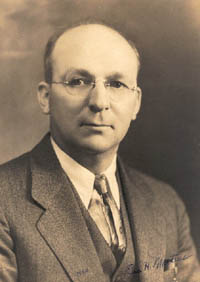 George Martens 1934


GENEVIEVE MARSH SUCCUMBS HERE:
The Dalles Chronicle
May 11, 1963
Genevieve A. Marsh, a The Dalles resident for the past 13 years, died at a local hospital Friday, May 10th, 1963.
Mrs. Marsh was born December 5, 1893, at Duluth Minnesota. She was a member of St. Peter's Catholic Church and the Gold Star Mothers (An organization of mothers who have lost a son or daughter in the service of our country). Gold Star Mothers
Survivors include a daughter, Mrs. Ralph Rooper of The Dalles, Oregon, a son, John Marsh of Ft. Pierce, Florida; a sister Mrs. Gertrude Sevenich of Everett, Washington; a brother, Herbert DeNoble of Marble, Minnesota and 10 grandchildren.
Requiem mass will be celebrated at 10:00 a.m. Monday at St. Peter's and the rosary will be recited at 7:30 p.m. Sunday at Smith Callaway Chapel. Msgr. Michael J. McMahon officiating. Burial will be at the IOOF cemetery.