MOTHER'S DAY thru MEMORIAL DAY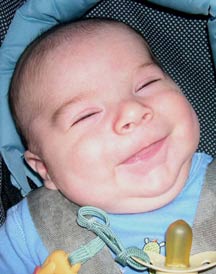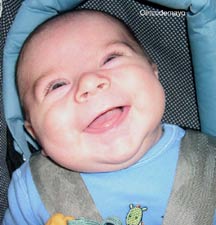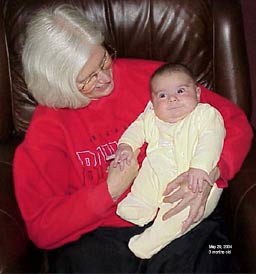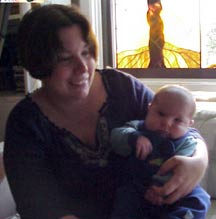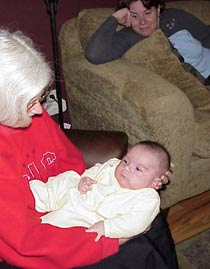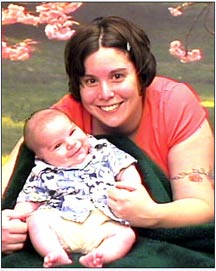 July 2, 2004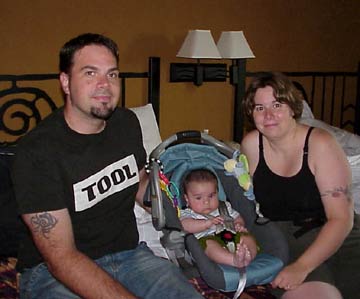 July 17, 2004
We had a wonderful day with Jake yesterday. At 4 1/2 months he is just an exceptional baby...very alert, interested in everything around him, and just the best personality. We went out for breakfast and he charmed the waitress with smiles. We spent a little time at his home and watched how well he can eat. This was rice cereal and as you can see, it is not one of his favorite foods. Like his grampa, he likes to use his hands to eat with so Mom has learned to hold his hand during mealtime.

Then we went shopping at Woodfield. Jake's gramma Charlie gave him some gift certificates for "Build-A-Bear" and Mom built Jake a new frog and we put sound in it. After it was finished, mom set it in front of Jake and everytime I pressed the sound, Jake would break out in a big smile and laugh. Mom then did some shopping alone and I sat and played with Jake. Another grandmother sat next to me and started telling me about her grandchildren and talking to Jake and he was just Mr. Personality. For the remainder of the afternoon, Jake, Rebecca and I went to watch grampa coach at Olympic park in Schaumburg. Jake napped for a few hours but was up for the last hour just enjoying the game, and weather. We went for dinner at Sweet Tomatoes and he was just a delight. It was a wonderful visit.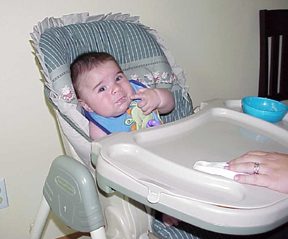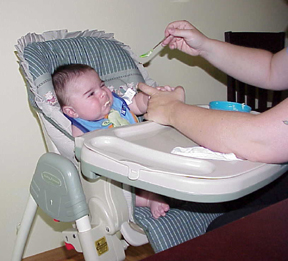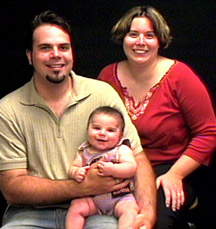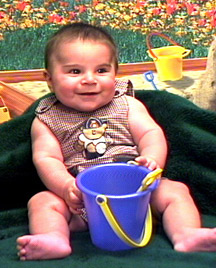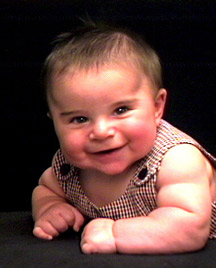 Aren't I just the cutest!!!!!! (5months old)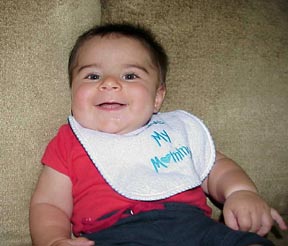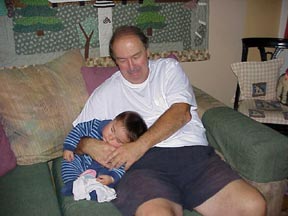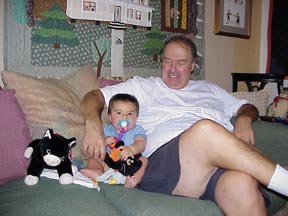 Jake at 6 months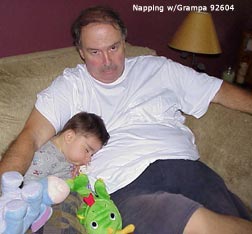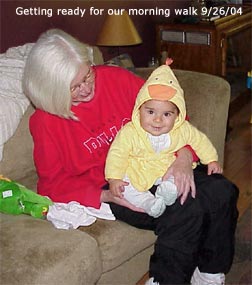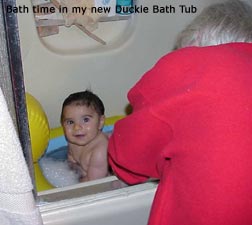 Jake at 7 months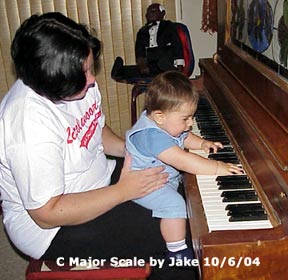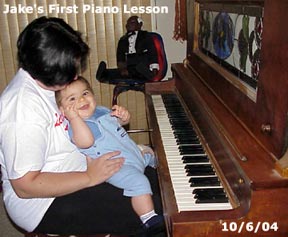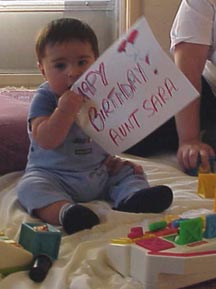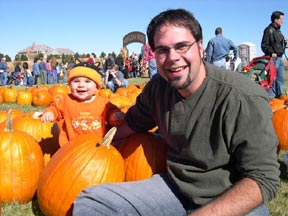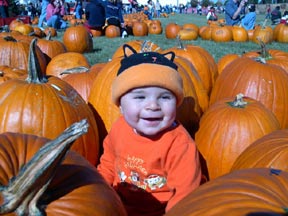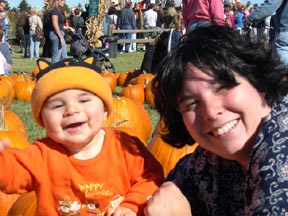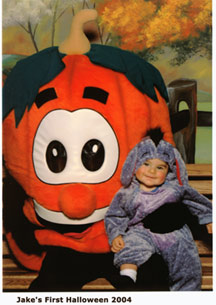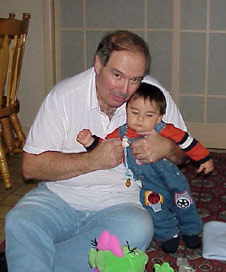 Grampa's Birthday 11/06/04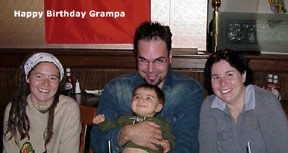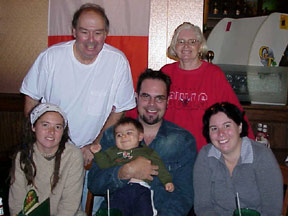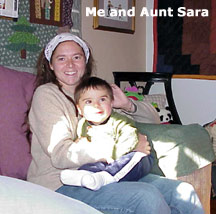 JAKE'S FIRST HANNUKAH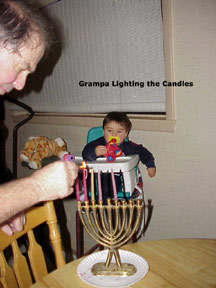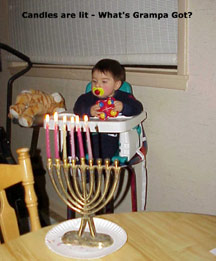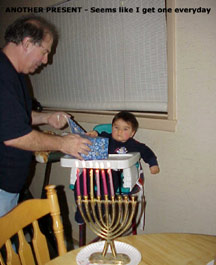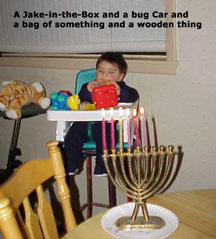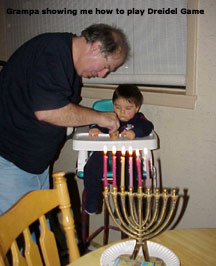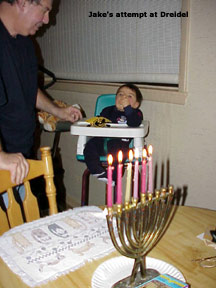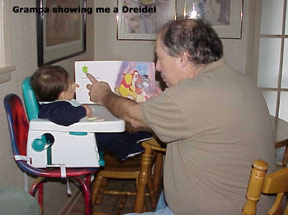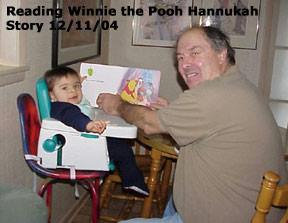 VISITING SANTA: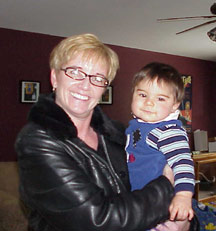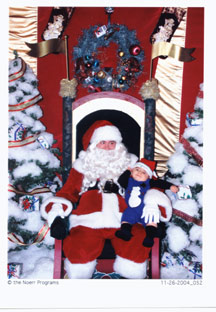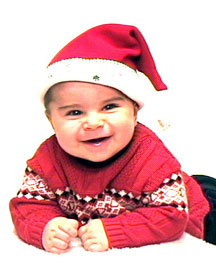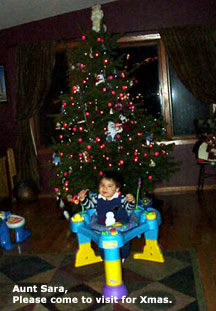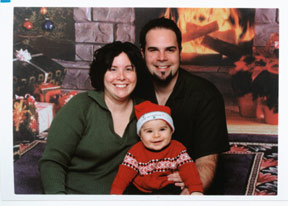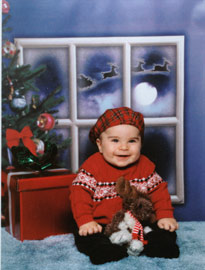 JAKE's FIRST CHRISTMAS EVE Celebration: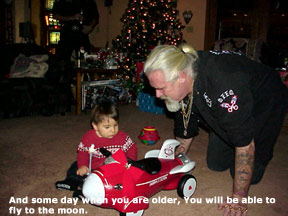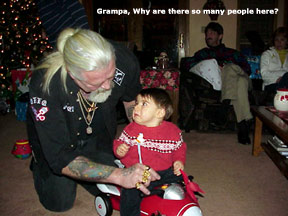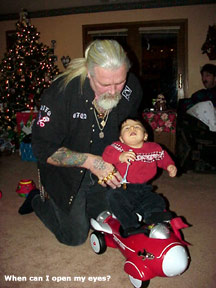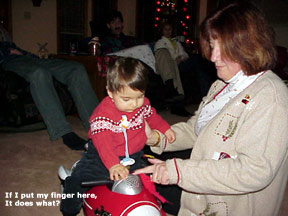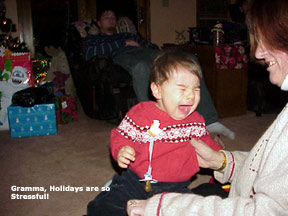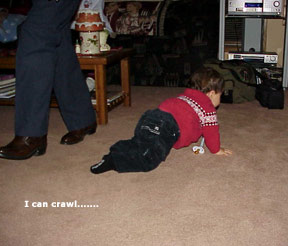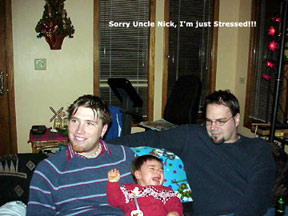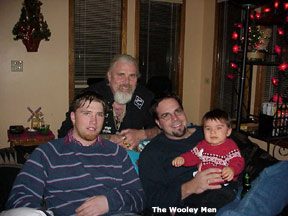 JAKE'S First Xmas Day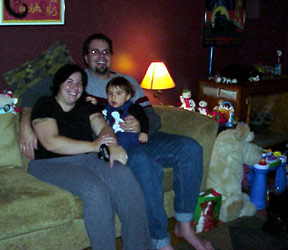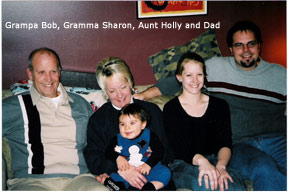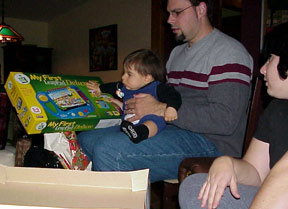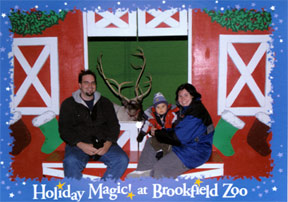 January Pictures: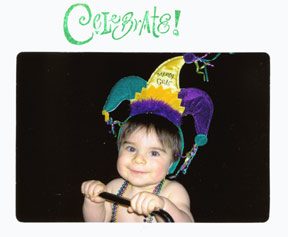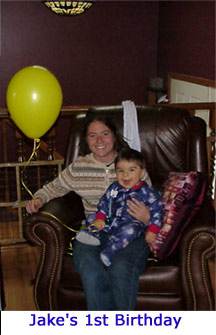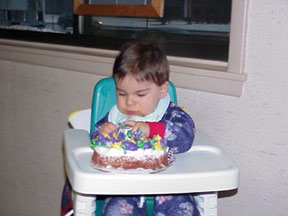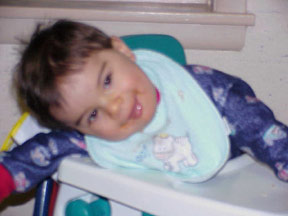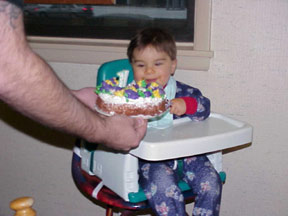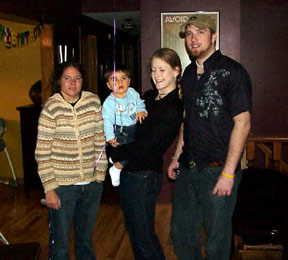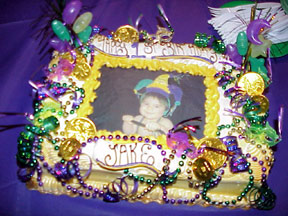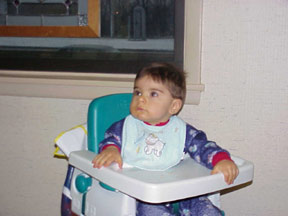 Jake's Birthday Pictures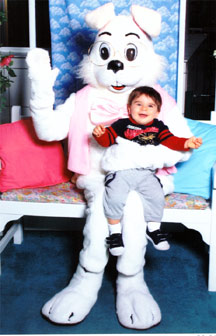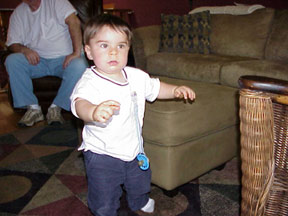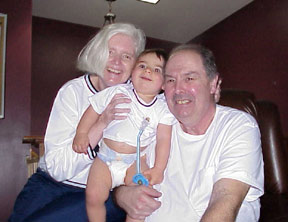 Jake and the Easter Bunny/ See, I can WALK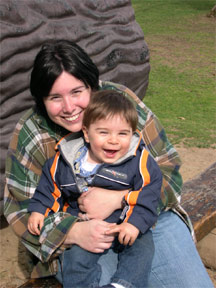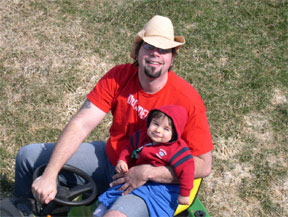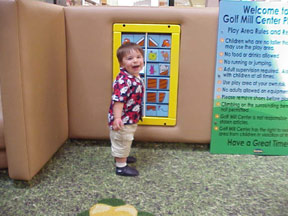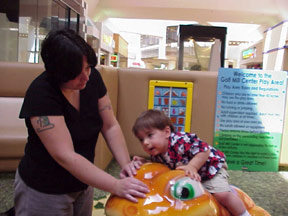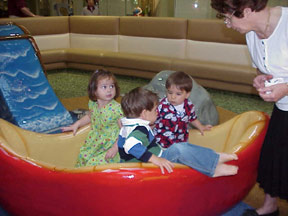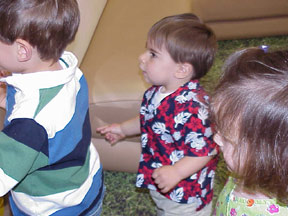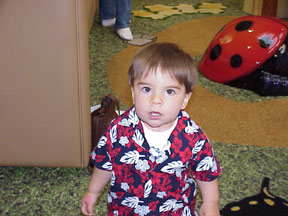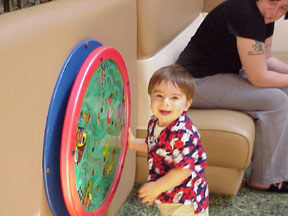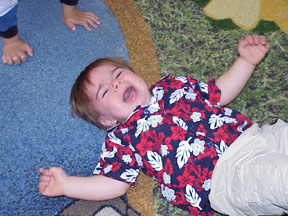 Jake at the Golf Mill Play Area. The last picture, he wanted to leave the play area and I blocked his way....so he laid on the floor and started kicking and screaming (no tears). All the little children came over to see what the problem was so I took his picture. After the picture, he looked up at the kids, smiled and got up and went and played. They are soooo smart and he is such a sweety..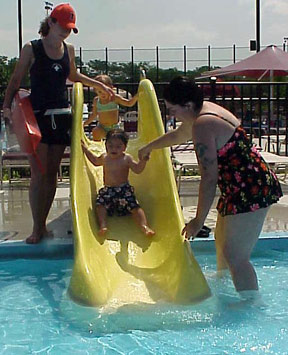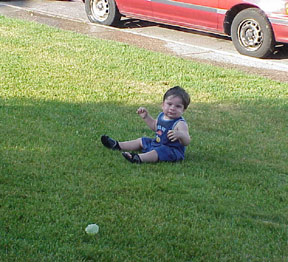 Jake's first visit to our community pool and his first time in the sprinkler in our yard. We think he thought he was at the pool again and just sat down and let the water hit him. He wasn't sure what to do, so we made Rebecca get all wet and walk him out. It was great fun and a wonderful day.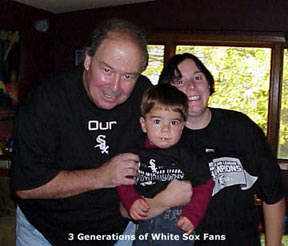 WHITE SOX WIN WORLD SERIES 2005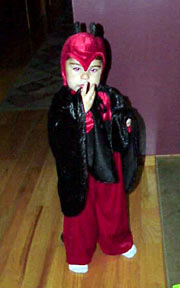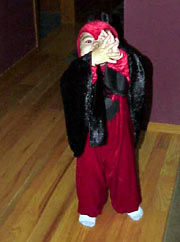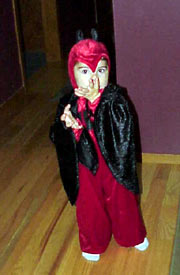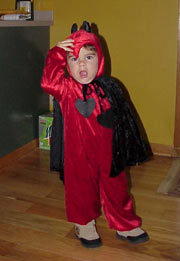 Jake the Devil...Halloween 2005.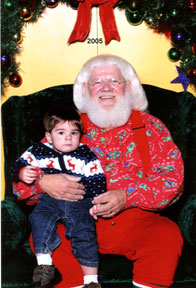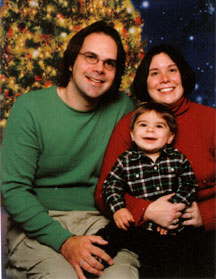 Jake was not too happy to see Santa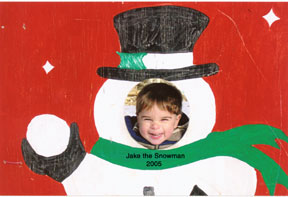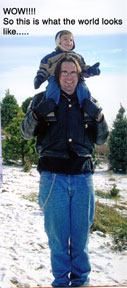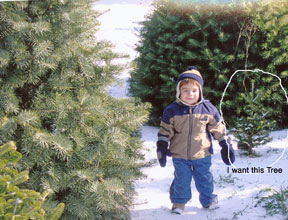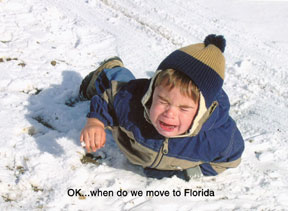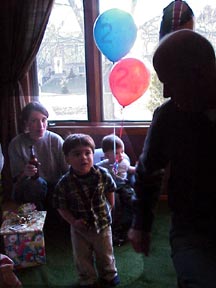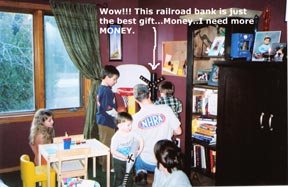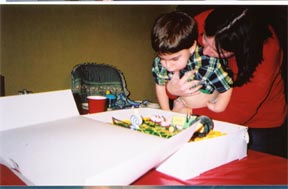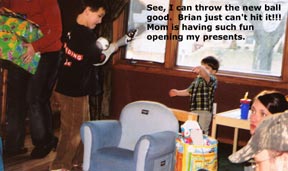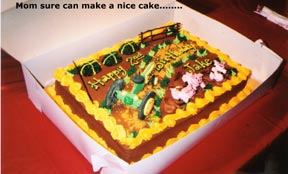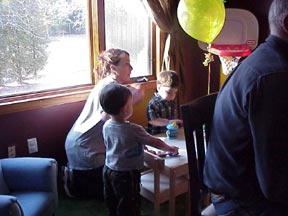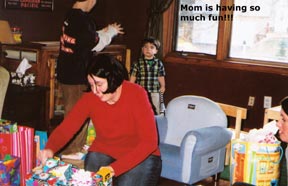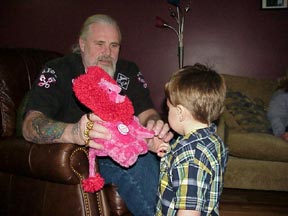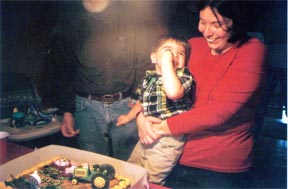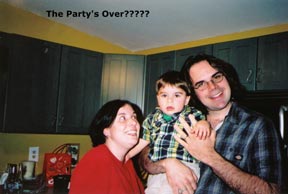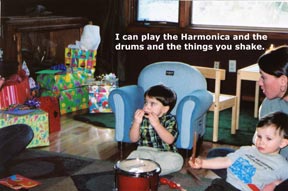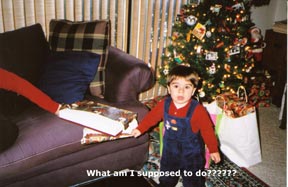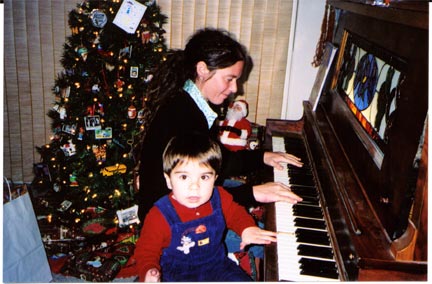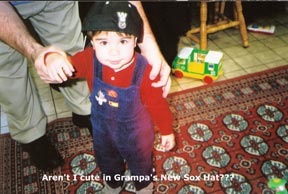 Jake's 2nd Birthday and Xmas.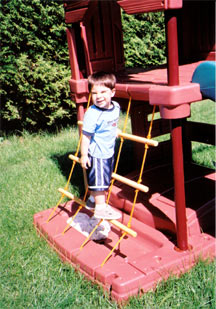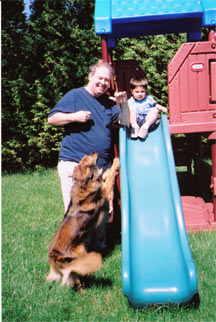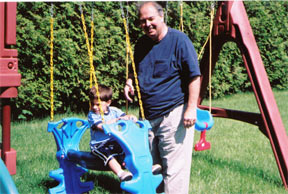 Jake and the swingset Grampa got for him.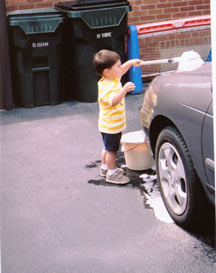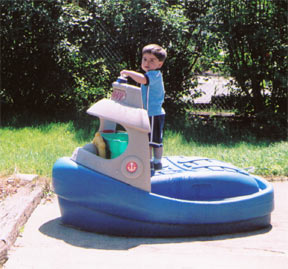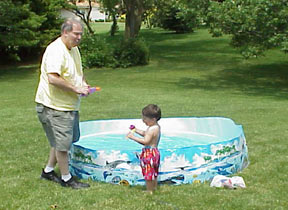 Jake washing....what he loves to do most..usually we are soaked by the finish. Jake at Nancy's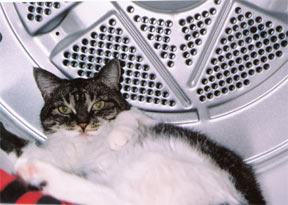 This is our cat Amber who loves to jump in the drawer the minute the door is open. I have learned to check the dryer before closing the door.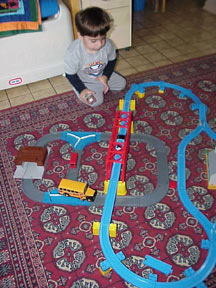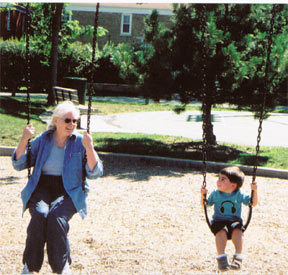 Flea Market find $4.50 and hours to figure out how to put it together. When finally up and ready for play, it was time for Jake to go home. When he comes next time, it shouldn't take that many hours since we have the picture. (Jake and Gramma swinging on the swings)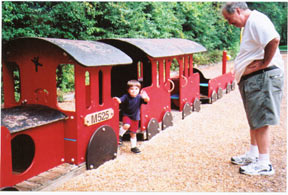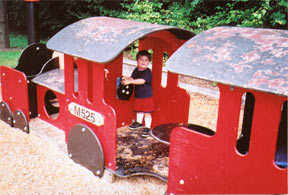 Found this great park with a BIG THOMAS TRAIN as Jake says near our home. Needless to say, he asks to come to our house all the time.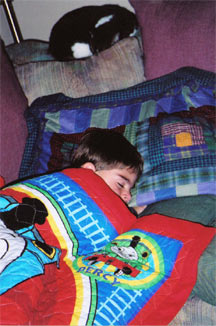 A full day of play and time for a rest with Amber and the train quilt gram made me.(Kathy)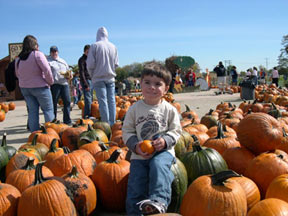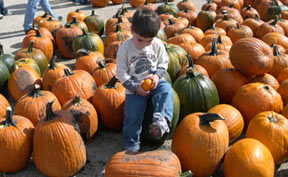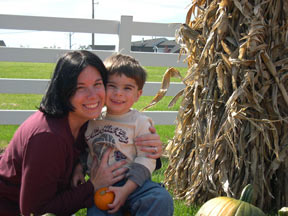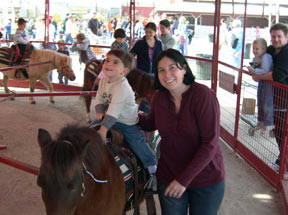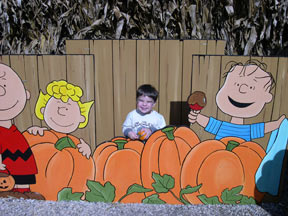 Jake and family at the Pumpkin Farm. As you can see, Jake found his pumpkin. (Kathy)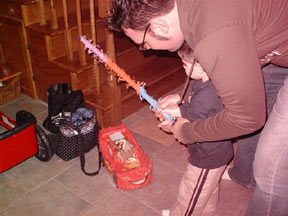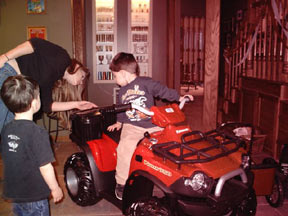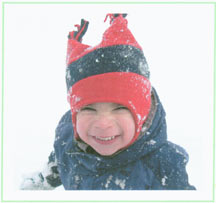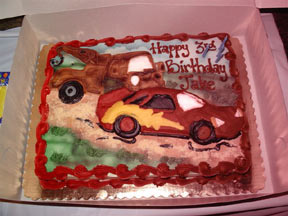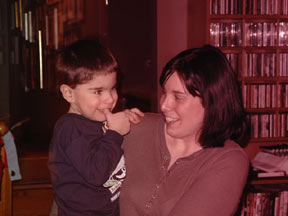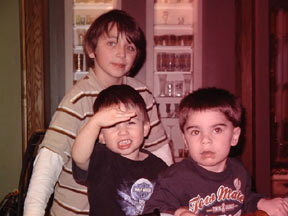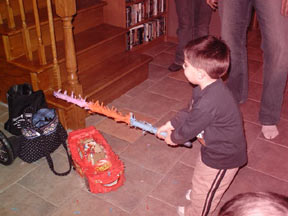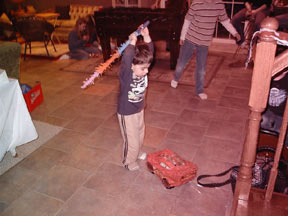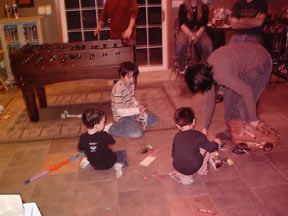 Jake's 3rd Birthday.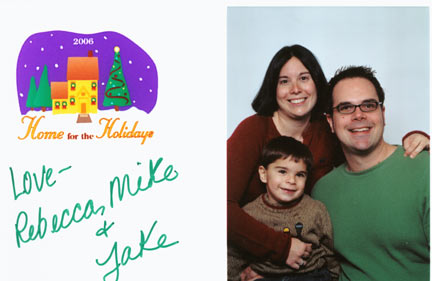 Xmas 2006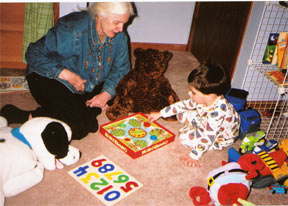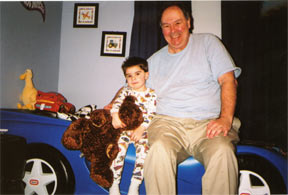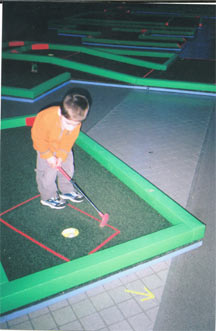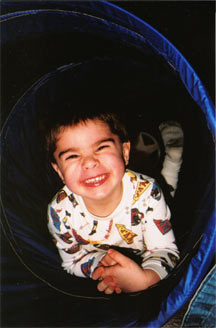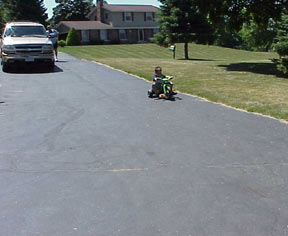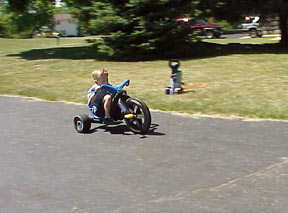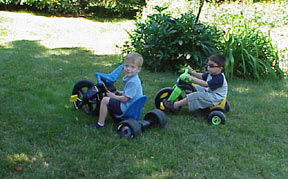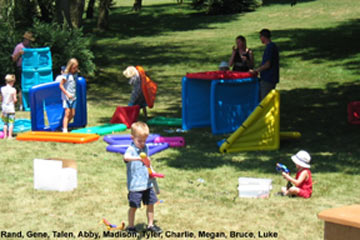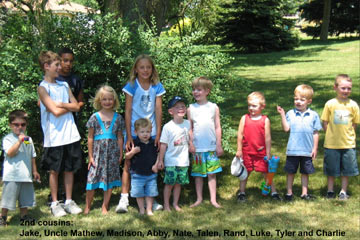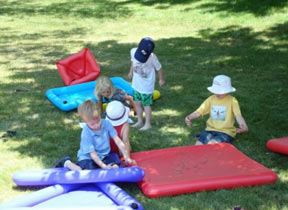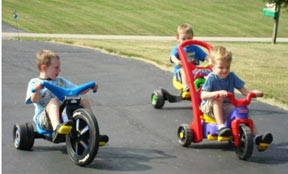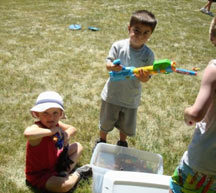 |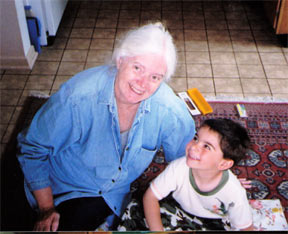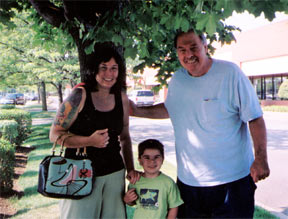 June 29th at Great Aunt Nancy's and gramma's /Father's Day with Mom and Grampa 2007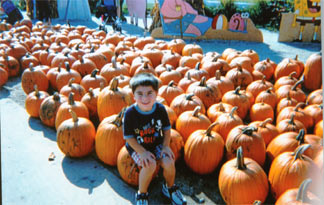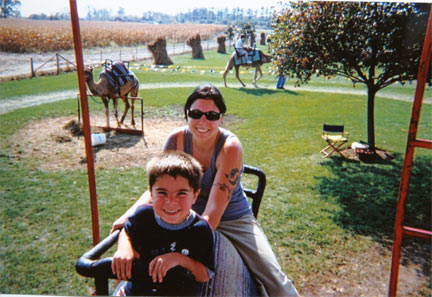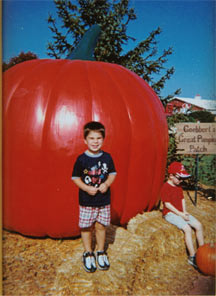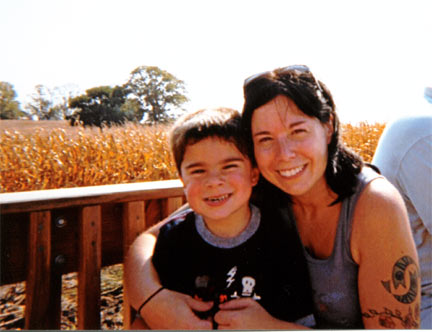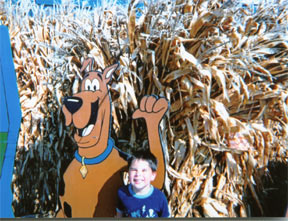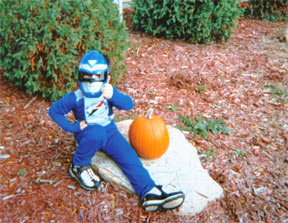 Halloween 2007 / 2nd picture top Jake and Mom riding a camel.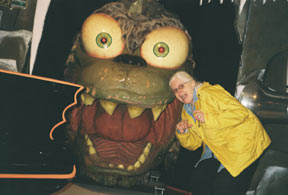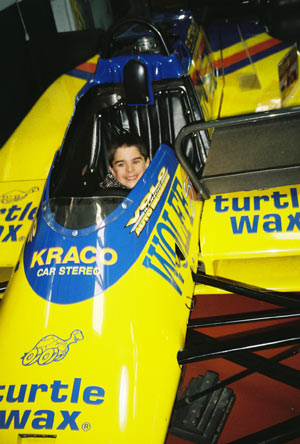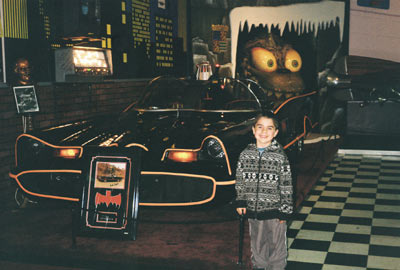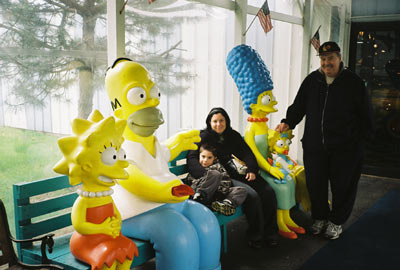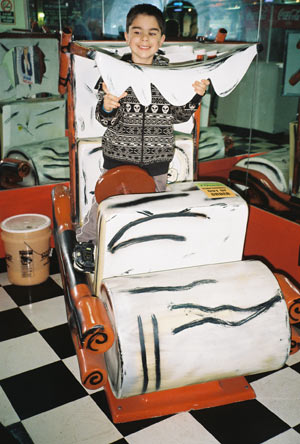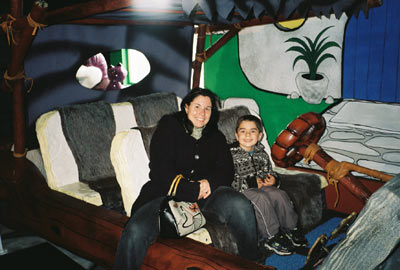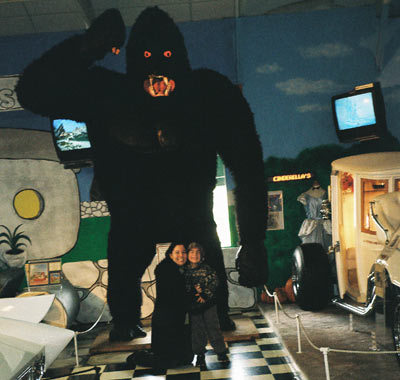 Visit to the Car Museum at VOLO. (Kathy) 5/1/2009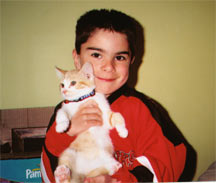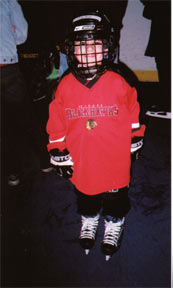 Jake's Hockey Relay. It just amazes me how good these little guys are in so short a time. They line up at the back wall. Skate to the "goal" where they have to drop and slide under it. Some go on their knees like Jake and some go down flat. Then you have to get up and skate to the cones which you have to weave around without knocking any over. At the end of the cones is another instructor seated on a chair and the skater has to push the chair with the instructor to the opposite wall and then skate back. He was so proud of himself as he passed on to the next section of Hockey. 5/22/09